Myesha Monique Collins
Insatiable Visionary and Creator Myesha Collins is a jack of many trades!
Transformation Tips
Coaching , Mentoring and leading others during their Transformation is one of the ways Myesha is able to assist others. Being Mindful, Getting up after being knocked down, and Turning Dreams into Nightmares are just 3 of the tips that allow further growth for those in Tranformation into what they ultimately desire.
educator
Mentoring and hosting workshops that empower youth is one of Myesha's gifts. Partnering with schools, leaders, and educators to spread the message that Genius is Common and that we all have a natural genius inside that requires nurturing and also serves in our purpose in life.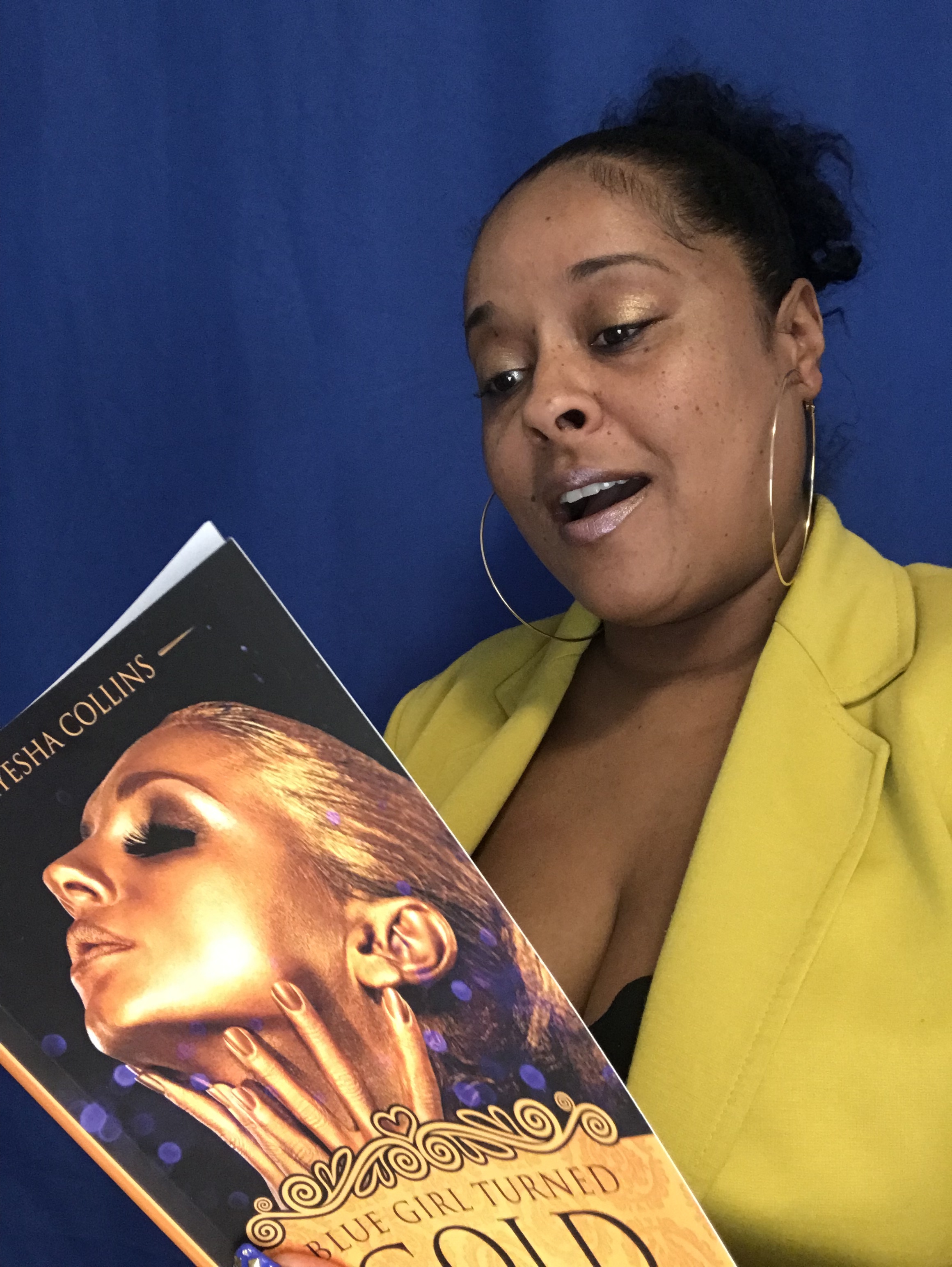 Transformation Anthologist
Leading the Transformation Anthology, Myesha has created a safe place for authors to heal and share in their experiences. Blue Girl Turned Gold the Anthology Movement has 3 Volumes where sharing, healing, transforming, and offering of resources and tools is the ultimate goal!
Shop now:
www.bluegirlsturnedgold.org/shop
GEnius Is common Member
Genius is natural within us all. It may also be called Purpose, Your Why, Expertise, and any other thing that describes your natural seed of Greatness.
Creating the Genius is Common Youth workshop is allowing the mindset to be shared and embraced all over the world.
In 2018 Myesha along with her 8 year old nephew Elias published a youth book "Genius Is" to introduce the concept to others.
More info:
www.geniusiscommon.com
Creative Strategist
In her spare time Myesha manages SHA Coaching and Consulting. This resource offers Creative Strategies to individuals and businesses whether it is career or personal. Your goals are the measurable outcomes we use to spotlight growth, opportunities created, and ultimately individual success in chosen greatness!
Services:
Coaching
Creative Strategy Sessions / Plans
Book Publishing
Consulting
Technical Writing
Content Creation
Bio / Resume Creation